2019 Mazda Model Info
Mazda has long been a flag bearer of innovation in the automobile industry and in recent years the legendary automaker has achieved a complete suite of breakthroughs, such as Skyactive, designed to enhance the performance and efficiency of engines, transmissions, bodies, and chassis. As a matter of fact, Mazda models are not only more dynamic than ordinary vehicles, they are also more fuel-efficient and eco-friendly as well!
Mazda of Orland Park is your most trusted Orland Park Mazda dealer when it comes to experiencing the best deals on any Mazda near me. We feature the finest and likewise the latest that Mazda has to offer, such as the new fleet of 2019 Mazda models that we can help you drive home for the best deals and the right price!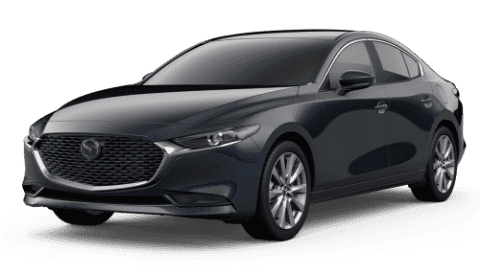 The 2019 Mazda3 has some beautiful updates for the new 2019 model such as technology and safety features, a powerful engine, and beautiful interior design. Available is an 8.8-inch display, rear-view camera, and a handful of upgraded safety features. On the interior there is a "less is more" philosophy at play, the vehicle gets rid of unnecessary to embrace the essential. This vehicle also has a 2.5-liter four-cylinder engine, giving you 186-horsepower and 186 lb-ft of torque.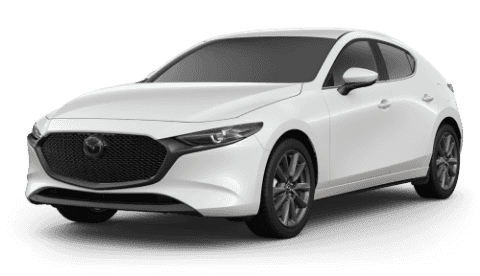 The 2019 Mazda3 Hatchback is a fun-to-drive hatchback that many drivers are obsessed with. It's loaded with modern technology and safety features and has an upgraded, modern interior and exterior, and powerful engine.
The 2019 Mazda6 has a powerfulturbocharged 2.5-liter SkyActiv-G four-cylinder engine with SkyActive-Drive. This Mazda handles itself very well and has superb chassis tuning and body control thanks to the G-Vectoring Control system. The Mazda6 averages 26 MPG, from this to the great handling you are destined to have the best time on the road in this car!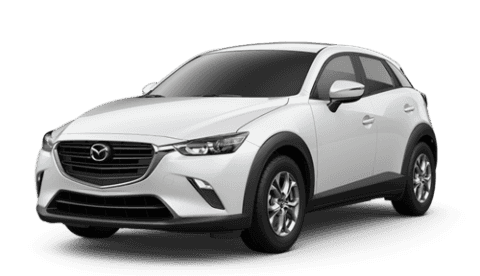 With the new Mazda CX-3, you can make great memories for every turn on the road with its responsive SKYACTIV-G 2.0-liter engine. And with its available intuitive i-ACTIV AWD system, you can gain uncompromised confidence no matter where the road takes you. Regardless of the configuration, the new CX-3 is truly every bit as adventurous as you are!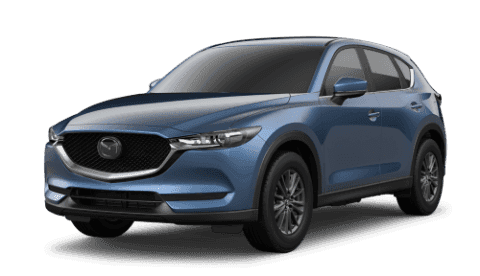 The Mazda CX-5's trim levels boasts the most powerful, yet fuel efficient engine: the SKYACTIV-G 2.5T. This vehicle gives you the power and more than enough space, seating for up to five or up to 59.6 cubic feet of cargo space with the second row folding down, to pursue your passions, whatever they may be!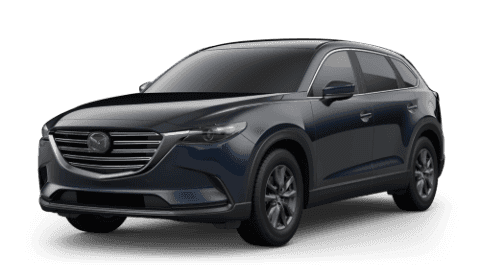 For every new model, the Mazda CX-3 midsize crossover SUV has consistently been integrated with fresh updates, technological enhancements, and performance improvements. And the same can be said with the 2019 Mazda CX-9, which has enjoyed a myriad of advancements highlighted by the integration of factory-equipped Apple CarPlay and Android Auto infotainment technologies that are standard in the Touring trim level and above.
Aside from a boost in the tech side, the new CX-9 has also made dramatic improvements in quality of ride for both driver and passengers. These include re-polished, re-calibrated suspension that provides a smoother, quieter and more natural ride and better sound mitigation through a thicker headliner and floor mats for a more private and uninterrupted conversation inside.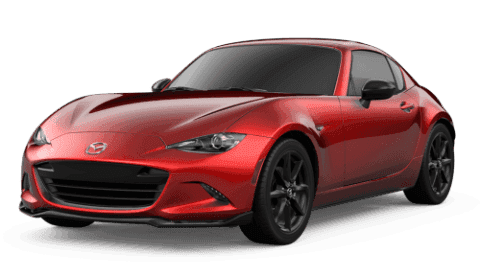 It's hard to imagine that the Miata could become even better, but here we are with the news that Mazda has unveiled another more powerful RF model for the year 2019. The new two-seater coupe comes with 181 horsepower and 151 pounds of torque'26-hp and 3 lb-ft of torque higher than the previous model.
Its 2.0-liter SkyActiv engine can be mated with either a 6-speed manual transmission or 6-speed automatic for improved handling and maneuvering. There are also several available packages that you can opt with if you want to customize your ride's performance and style.
GET BEHIND THE WHEEL OF A NEW MAZDA FOR SALE NEAR ME AT MAZDA OF ORLAND PARK
Looking for an Orland Park Mazda dealer that will help you drive home a 2019 Mazda3, 2019 Mazda CX-3, 2019 Mazda CX-5, 2019 Mazda CX-9 or 2019 Mazda MX-5 Miata RF? If you are, then you have arrived at the right page! Mazda of Orland Park has an expansive inventory that features every new Mazda for sale near me, whether its an exhilarating coupe, modern and efficient SUV or anything in between. We are confident that you can find what you're looking for in our lot!
What's more, we can help you buy or lease your new Mazda for the best deals, special incentives, and tailored financing solution! If you want to know more about the amazing dealership options that you can enjoy with Mazda of Orland Park, all the available Mazda near me that you can drive home for the best price and package, call us on 708) 444-3200 today!