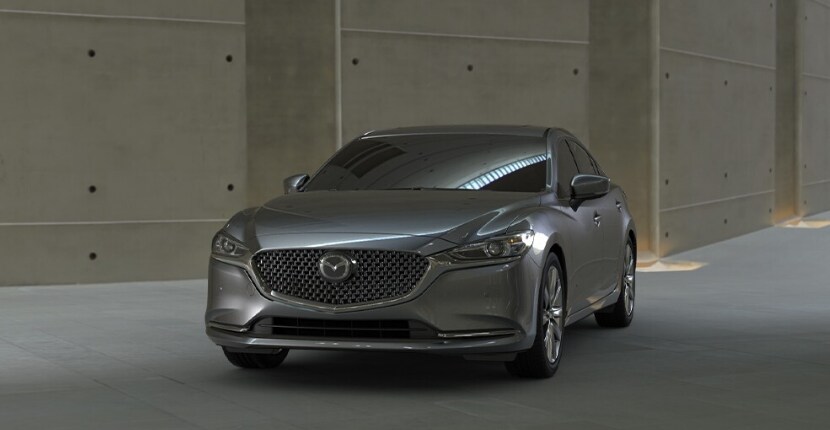 In an age when crossover vehicles dominate the road, there is a sedan that exemplifies luxury, quality, and performance; the 2020 Mazda6. In addition to its new key fob, consumers can enjoy the new 2020 Mazda6 in either in Sport, Touring, Grand Touring, and Grand Touring Reserve models. 
2020 Mazda6
The 2020 Mazda6 offers four passengers comfortable seating, while rewarding the driver with functionality and performance. With a wide grille, sleek headlines, and sharp taillights, drivers of the Mazda6 will be mesmerized by the fresh new style. 
Features and Technology
The 2020 Mazda6 begins at just above $24,000 and offers an array of features. The Mazda 6 features a G-Vectoring Control Plus, mated to one of two engines which give the Mazda 6 stellar handling. Deemed as a high-performing mid-size car, the 2020 Mazda6 provides agile handling, as well as smooth braking and even and smooth steering.
Additionally, all 2020 Mazda6 vehicles come equipped with i-ActiveSense suite which is standard. This allows drivers to enjoy and take advantage of radar cruise control alongside a stop and go functionality, blind spot monitoring with an alert for cross-traffic, and automatic emergency braking.
Standard features with the Mazda6 include a steering wheel wrapped in leather, LED lights, LED taillights, 17-inch alloy wheels, an eight-inch touchscreen infotainment system and more. The Mazda6 Touring model offers drivers the option of Android Auto and Apple CarPlay and capability. 
Pricing
In terms of pricing, the 2020 Mazda6 Sport begins at $24,000. The Touring model begins at a bit above $26,000, while the Grand Touring model begins slightly above $29,000. The 2020 Mazda 6 Grand Touring Reserve has a price tag of around $32,200 while the Signature is price around $35,500.
With a chiseled frame and comfortable and handsome cabin, your 2020 Mazda6 can handle an array of road as well as weather conditions. Providing the perfect blend of luxury, affordability, ground-breaking dynamics, unsurpassed ambiance and capabilities, the 2020 Mazda is for the driver who has a need for style, quality and a memorable sedan driving experience.
If you are looking for the Mazda 6 for sale near me then you found the right place. Mazda dealer Orland Park is ready to offer you a memorable test-drive and competitive pricing. Visit us today for a one-of-a-kind 2020 Mazda6 experience. 
Shop Mazda of Orland Park 
Whether you're in the market to buy to buy a new 2020 Mazda6 or you're more interested in a pre-owned vehicle, we have the car that will accent your lifestyle and your budget. Visit Mazda of Orland Park at  8910 W. 159th in Street Orland Park. You can also call our friendly and knowledgeable sales department at (708) 444-3200. We have financing available and plenty of certified pre-owned vehicles available too!