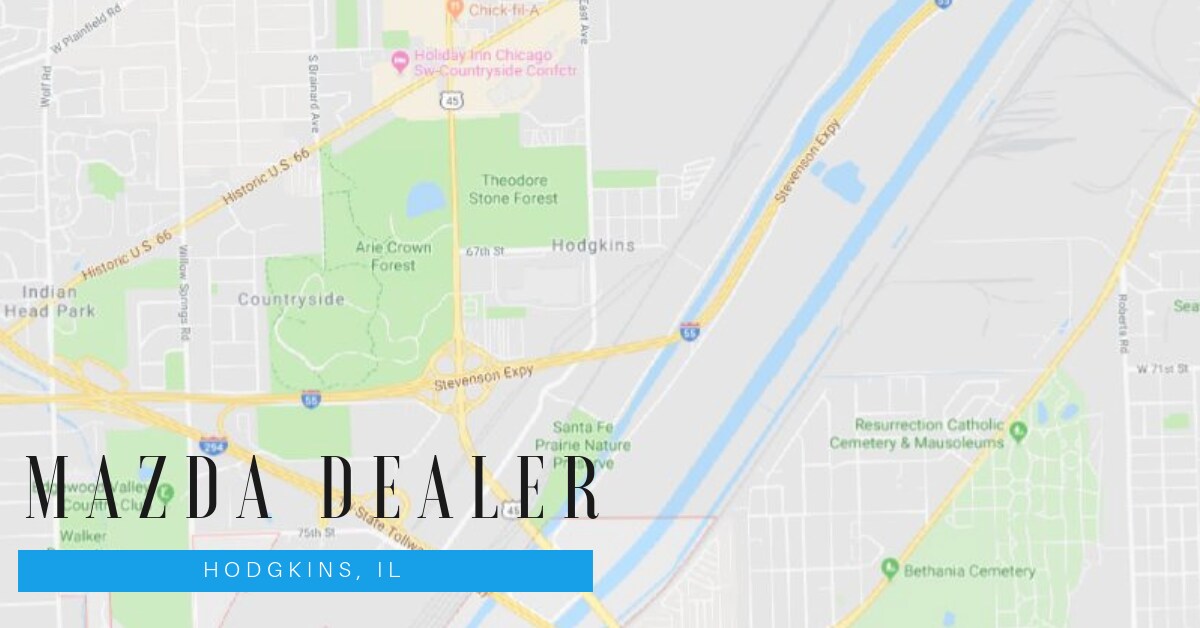 New and Used Mazda Cars and Budget-Friendly Financing Options Are Just A Short Drive Away From Hodgkins, IL!
Wondering whether there's a Mazda dealer near Hodgkins that provides amazing deals and offers for new and used Mazda cars? With Mazda of Orland Park, driving away with a Mazda CX-3 or Mazda 6 has never been faster, easier and more affordable! Mazda of Orland Park also gives you the freedom to seamlessly access a wide selection of cars at the comfort and convenience of your own home through a user-friendly online inventory or enjoy a reliable walk-through on all your options based on your needs and finances from a Mazda expert. On top of that, budget-friendly offers and customer tailored financing/leasing packages are always a guarantee when you decide to choose Mazda of Orland Park.
For more information on your renowned Mazda dealer near Hodgkins, IL, our current offers, to request a trade-in quote or schedule a test drive, call (708) 444-3200 today!
There Are Brand New Mazda Cars For Sale Near Hodgkins!
Your trusted Mazda dealer near Hodgkins offers an expansive inventory that features that best and the latest Mazda cars. If you want a modern subcompact crossover that's beautiful and athletic, you will find plenty of satisfaction in the 2019 Mazda CX-3. If you're looking for a Sedan, you won't go wrong with the 2018 Mazda 6 - a popular Sedan that delivers performance that's rivaled by only a few in its class and a finely crafted interior. Or perhaps you want something that will heighten your senses? If that's the case, then the 2019 Mazda MX-5 is the perfect one for you! The world's best-selling roadster gives you unprecedented power and driving flexibility, making every drive a breathtaking experience!
Whether you're searching for an accommodating and versatile ride for the family or a stylish sports performance car that allows you to command the open roads, Mazda of Orland Park can help satisfy your search! Learn more about Mazda cars for sale near Hodgkins that you can drive home today by calling (708) 444-3200 today!
Discover High-Quality Used Cars For Sale Near Hodgkins!
Mazda of Orland Park can hand you the keys to a plethora of used Mazda cars that have been refurbished and conditioned to optimal condition. Through a top-notch car dealership program, you can still experience what it means to drive a Mazda but at an especially lower price! Mazda of Orland Park, a Mazda dealership near Hodgkins, is also a popular destination for car shoppers who are searching for certified pre-owned vehicles (CPOVs). Low mileage, hand-selected models that are put through a strict multipoint inspection and refurbishment process that's carried out by Mazda-trained technicians, CPOVs have been restored to factory condition!
Explore all the used Mazda cars and CPOVs available at Mazda of Orland Park and how you can have one for your own by calling (708) 444-3200 today!