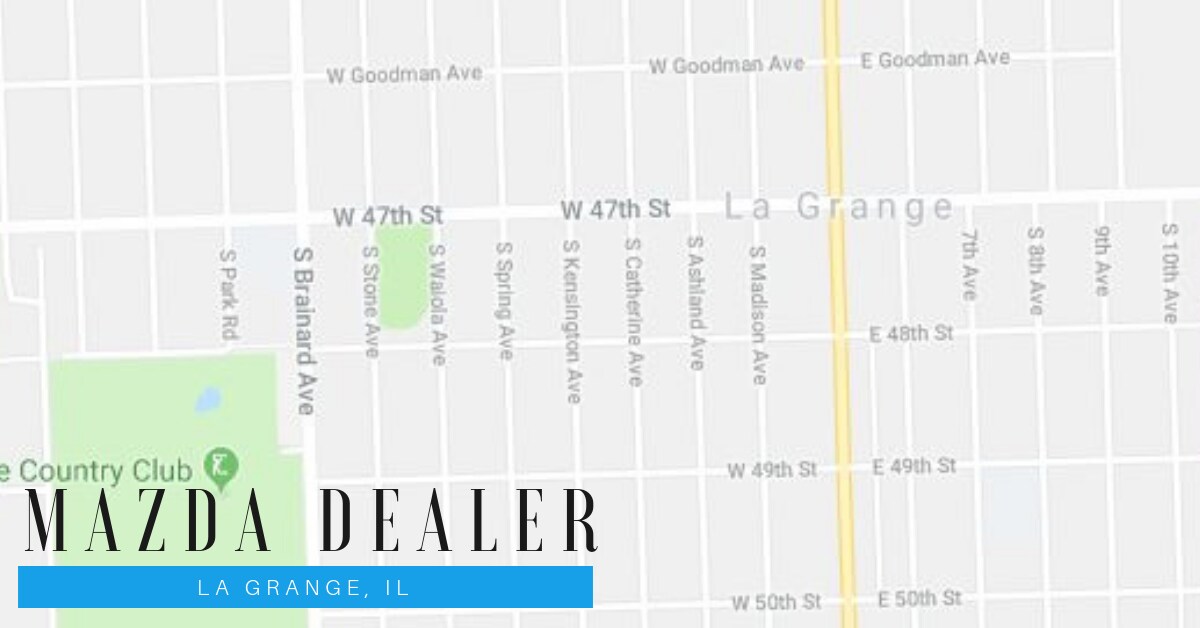 There's a renowned Mazda dealer near Lagrange, IL
If your ready to ride the future and fulfill all of life's demands with the perfect Mazda car, coupe, hatchback or SUV, consider Mazda of Orland Park as your dealer of choice! Not only is the Mazda dealer near Lagrange, IL conveniently located at 8910, 159th St, Orland Park, IL, it's also home to an extensive fleet of new and used Mazda cars for sale near Lagrange that you can buy for the ideal financing/leasing option and the best price! Know more about the different Mazda cars available at Mazda of Orland Park and the potential savings and dealership solutions that you can enjoy by calling (708) 444-3200 today!
Discover An Assortment of Mazda Vehicles For Sale Near Lagrange 
Is there a
Mazda dealer near me
who can help me drive home the perfect ride? With the wide array of models and trims at our inventory, we are confident you will find the best option that seamlessly suits your taste and lifestyle. If you're looking for a modern ride that can cater the entire family in superb comfort, luxury, and safety, you will surly find plenty of satisfaction with our
2019 Mazda CX-9
one of Mazda's biggest and most sophisticated SUVs in production. 
If you are someone who likes to arrive in style and drive with a commanding presence out on the road,there's no better car than the
2019 Mazda3
- one of the most popular and widely acclaimed models in its segment. The sleek, cutting-edge Mazda3 allows you to experience a unique balance of captivating looks, premium interior features and breathtaking performance without sacrificing anything. 
Or perhaps you're looking for something else from you're ride? Feel free to
browse our inventory online
and you may find what you're searching for. Or you can take the short drive to our dealership and one of our friendly and informed staff will listen to your needs and walk you through all the possible options based on your budget. They will work with you every step of the way until you find the perfect Mazda you want. 
Learn more about the different
Mazda cars for sale near Lagrange
that are ready to cater to all your needs and budget by calling Mazda of Orland Park at (708) 444-3200. 
You Can Enjoy Guaranteed Savings and Reliable Performance From Certified Pre-Owned Vehicles 
If you want a Mazda dealer near me that allows you to save more and sacrifice less, Mazda of Orland Park is ready to help with our certified pre-owned vehicle offerings. Low mileage, carefully hand-picked, and put through a stringent multipoint inspection and refurbishment process that's carried out by Mazda Trained Technicians, certified Pre-owned vehicles (CPOVs) from our lot can still deliver reliable performance and safety out on the road for a price that's considerably less than a brand new vehicle! Explore all of the CPOV's available at Mazda of Orland Park and how you can secure them through our dealership services by calling (708) 444-3200 today!
Experience the best from your Mazda with Mazda of Orland Park and its top-notch Auto Maintenance and Repair Service!
If you need a Mazda dealer near Lagrange who has what it takes to keep your Mazda in the best possible condition, Mazda of Orland Park is ready to help! From multi-point inspections, oil, and tire changes, to necessary repairs and replacements, we have a dedicated Service Center that employs a team of highly trained and experienced Mazda technicians armed with the most advanced tools and equipment in the industry ready to bring out the best version of your Mazda!
What's more, we offer 100% authentic Mazda parts and accessories alongside budget-saving discounts and special deals! Enjoy plenty of years of breathtaking performance and uncompromised use from your prized Mazda or get parts for a lower price by calling our Service and Parts replacement center at (708) 444-3200 now!