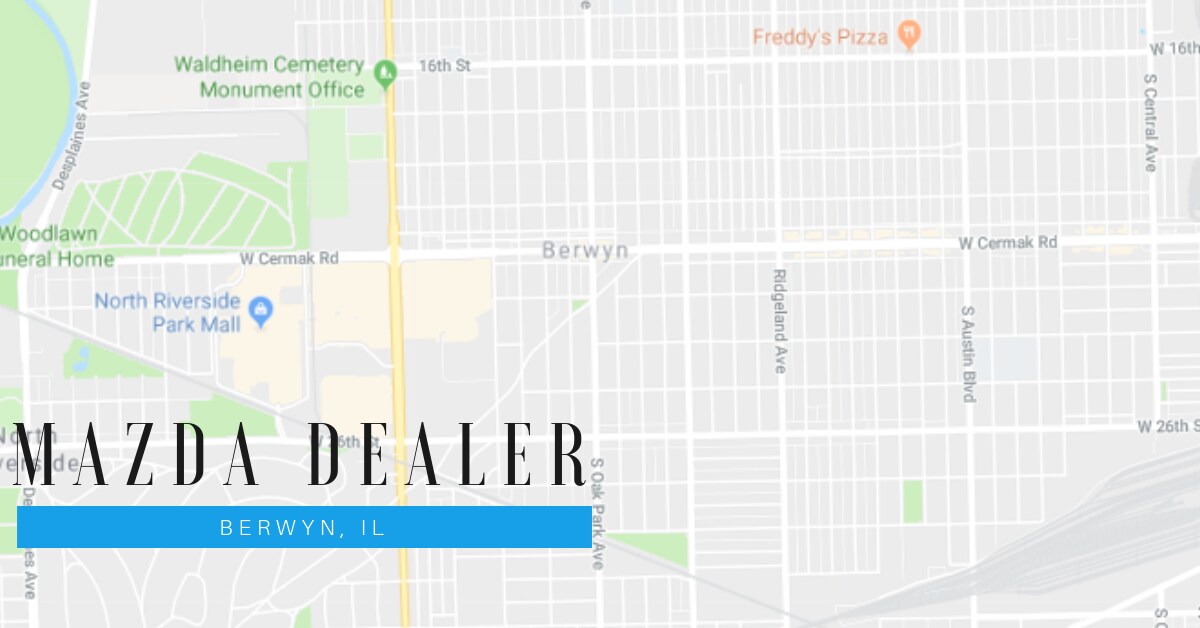 The finest Mazda models offered alongside amazing deals Near Berwyn
Is there are Mazda dealership near Berwyn that will at least meet all your expectations and exceed them at best? With Mazda of Orland Park at 8910 W 159th St, Orland Park, IL 60462, nearby drivers and auto shoppers will experience what it truly means to work with a top-notch Mazda dealer!
But Mazda of Orland Park doesn't just feature the best that Mazda has to offer in its expansive inventory, it gives shoppers the convenience to access all of them right at the very comfort and sanctuary of their living space. To top it all, your Mazda dealer of Orland Park also offers seamless financing, budget savings incentives, and unmatched customer service!
If you want to know more about our brand of dealership, the Mazda models that you can drive home from our lot for the best deals and price or schedule a test drive and more, call (708) 444-3200 today!
There are Mazda Models for sale near Berwyn that can satisfy any driving need and budget!
Looking for a Mazda dealership near me who will help you drive home a Mazda that's just right for your present needs and budget? With Mazda of Orland Park, one of our dedicated car specialists will work with you closely so you can have the Mazda that you deserve!
Additionally, we have an inventory that features a wide array of exceptionally engineered Mazda models, from Sedans, SUVs, Hatchbacks, and more like the 2019 Mazda CX-5 Grand Touring and 2019 Mazda 6 Sedan that can fulfill all your driving desires. And through the ideal financing or leasing package, we can ensure that the new vehicle you park in your garage is simply the best one for you!
If you can't wait to get your hands behind the wheel of a new Mazda, call us at (708) 444-3200 today!
You Can Own a Premium Quality Used Car Near Brewery With Mazda of Orland Park's Certified Pre-owned Vehicles 
Mazda of Orland Park is your trusted Mazda dealership near Berwyn if you are looking to drive a selection of certified pre-owned vehicles (CPOVs)! Low mileage, hand-selected models that are put through a strict multipoint inspection and refurbishment process that's carried out by Mazda-trained technicians, CPOV vehicles have been restored to full factory condition. 
Once you take one of our CPOVs for a spin, you will be amazed at how exceptionally capable and conditioned they still are! If you want to know more about the used Mazda cars and CPOVs at our lot, call (708) 444-3200 today!
Mazda of Orland Park also Provides World Class Maintenance and Repair Service Along With Genuine Mazda Parts and Accessories!
You can make the most out of your vehicle through our Service and Parts Center. And so you can best protect your prized Mazda units, we offer recommended maintenance at the prescribed interval. Simply choose your vehicle's year, model, and trim for detailed recommended maintenance and once you drive it to our dealership at 159th St in Orland Park, IL, our highly trained and experienced technicians will do the rest to restore it to peak condition!
We are also a Mazda dealer of Orland Park that makes the purchasing of genuine Mazda parts and accessories online a whole lot quicker and easier. With the help of our user-friendly parts diagram and hassle-free shipping, crucial repairs, upgrades and maintenance become a breeze! Call us today at (708) 444-3200 to schedule your service or if you want to discover genuine Mazda parts and accessories available at our store!