Mazda SKYACTIV Technology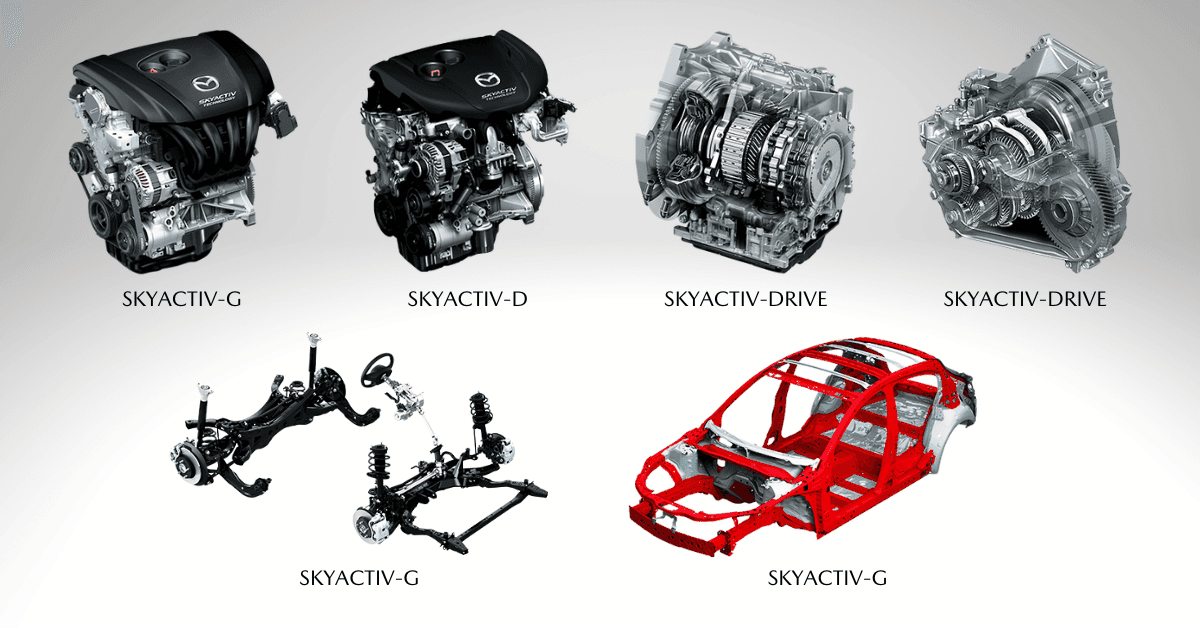 If you own a Mazda or have had your eye on one, then you've no doubt heard the words Mazda SKYACTIV technology. However, you may not know what that means exactly. SKYACTIV tech is the name of a series of auto technologies that Mazda has developed over the past ten plus years. This includes technologies that go into the making of Mazda engines and transmissions, as well as the body and chassis.
SkyActiv tech seeks to improve fuel efficiency across the line of Mazda engines and improves the overall performance of vehicles like the Mazda CX-30, CX-5, Mazda3 Hatchback, and others.
SKYACTIV Technology
SKYACTIV technology is innovative and groundbreaking in the way it improves, not just engine performance, but safety too. It also means Mazda vehicles are more eco-friendly and makes them a lot of fun to drive too. Mazda calls it Sustainable Zoom-Zoom and it's a part of the long-term vision of the company.
Here's a brief rundown of some of the latest SKYACTIV innovations:
SKYACTIV-G
Mazda's new-generation direct-injection gas engine SKYACTIV gets the highest compression fuel ratio (14.0:1) in the world and that means 15 percent better fuel economy.
SKYACTIV-D
This new-generation diesel engine feature delivers a compression efficiency engine for a 20 percent improvement in fuel economy with a tremendous improvement in low-end torque. It also complies with global emission standards for North America.
SKYACTIV-DRIVE
This 6-speed automatic feels like a manual transmission and delivers a smooth ride, powerful takeoff, and a maximized lock-up range to deliver better fuel economy.
SKYACTIV-MT
The new-generation 6-speed manual transmission of the SKYACTIV MT is compact and lightweight. The six-speed manual transmission help improves fuel economy and allows for easy gear shifting.
SKYACTIV-CHASSIS
This lightweight chassis provides a smooth comfortable ride even at high speed that to a finely tuned suspension.
SKYACTIV-BODY
The SKYACTIV body is lightweight yet very rigid which makes it strong and safe even as it delivers great driving performance. It has a high level of crash-worthiness due it's multi-load path structure. It can take the crash impact and disperse it in multiple directions.
Visit Mazda of Orland Park Today!
If you have any questions about amazing Mazda technology or any other features, give us at (708) 444-3200. We'd also love to see you in person at Mazda of Orland Park, 8910 W. 159th in Street Orland Park. Need parts or accessories for you Mazda vehicle? Call (708) 444-3198. We're open Monday through Thursday from 10 am to 7 pm, Friday from 10 am to 6 pm, and Saturday, from 10 am to 5 pm. Closed on Sunday.