Mazda Technology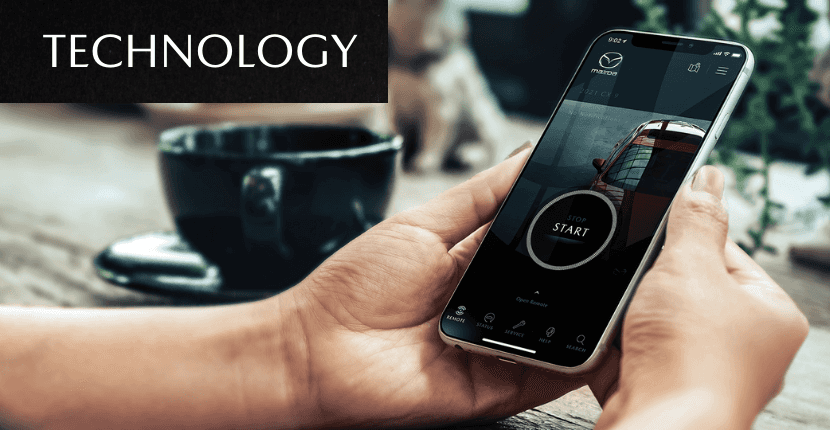 We are the dealership you're looking for when you need a Mazda dealer near me. Why? Because we provide excellent customer care for you and high-quality service for your vehicle. We offer great deals on trade-ins, a wide selection of new and used vehicles, and financing to help you get what you need.
Mazda technology is another reason why people choose these vehicles to transport themselves and their families safely to work, school, and play. Read on for more information on the comfort, safety, and efficiency features available on many Mazda models.
Mazda Technology
Along with Mazda's Heads-Up Cockpit design, Mazda's tech offerings promote safe driving. It includes a highly-developed Human Machine Interface (HMI) that makes everything in the cockpit easy to see so drivers can keep their eyes on the road. The cockpit minimizes visual distractions by featuring a command controller which is operated by feel not sight. Voice control also helps drivers keep their focus on the road ahead.
Mazda Vehicle Safety
i-ACTIVSENSE is the overall term that covers Mazda vehicle safety. Using sensors, detection devices, and cameras, the system recognizes potential hazards. It uses pre-crash safety technologies to alert drivers and even avoid collisions. Mazda has worked to develop Intelligent Transport Systems (ITS) to reduce accidents as well as to inform drivers of traffic jams and road construction. This system focuses on safety and comfort, as well as hazard perception and avoidance, and keeps you and passengers safe.
Eco-Friendly Autos
Mazda's SKYACTIV-X engine features a compression ignition which makes for cleaner emissions and better engine performance at higher RPMs. Another step toward fewer emissions is the Brake Energy Regeneration System. This system takes the kinetic energy produced by the vehicle when it deaccelerates and turns it into electricity. This energy gets stored for later use powering the audio system or headlights.
Mazda also makes an electric vehicle, the Demio EV, which is as fun to drive as it is fuel-efficient and environmentally friendly and Mazda's RENESIS hydrogen rotary engine emits no CO2. This dual system operates on gasoline or hydrogen. The system functions by injecting hydrogen into the vehicle's intake chamber to take full advantage of the rotary engine when using hydrogen combustion.
Mazda's idling stop system is also an eco-friendly feature that shuts down the engine as the vehicle idles. To learn more about these technologies, come visit us at your favorite Mazda dealership in Chicagoland. Once you buy a new or used car from us, you'll have a partner for the life of your vehicle. Bring it back for Mazda service and to replace parts and install accessories.
Visit Mazda of Orland Park
Need a new crossover SUV, SUV, or sedan? Call or visit us today. Or visit our website to check out the latest inventory. Use our online shopping tools and apply for financing while you're there.
You can reach our sales department at (708) 444-3200. Visit the dealership at 8910 W. 159th in Street Orland Park.