The New MyMazda App – in the App Store and Google Play!
Download the FREE MyMazda app today on iPhone and Android! Or search "MyMazda" in your phone's app store!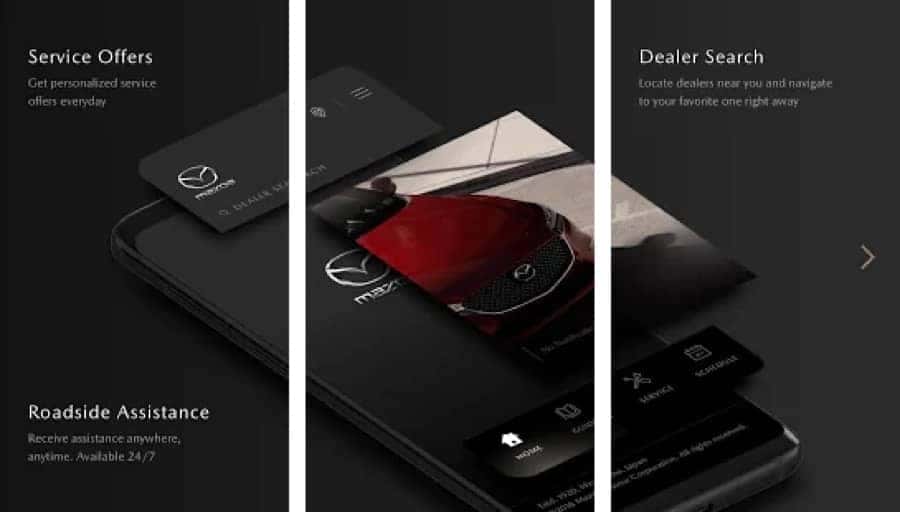 The MyMazda App makes your Mazda ownership experience simpler and more convenient than ever. Calibrated to your vehicle's mileage, MyMazda shows your Mazda's maintenance schedule and remembers its service history at Mazda Dealers for easy reference. MyMazda also helps you save with coupons for service offers exclusively for Mazda owners. And with the MyMazda App, you'll have the contact information of your preferred Mazda Dealer and the nearest Mazda Dealers right at your fingertips, making it fast and easy to schedule a service appointment. A newly added easy-to-use interactive guide, and quick video demos will help walk you through your vehicle's features, such as the instrument panel, navigation, entertainment system and more.
Here are just a few of the things you'll be able to do with the MyMazda App:
Register your Mazda vehicles to schedule maintenance and other services online
Locate dealers nearby and set a preferred dealer for your convenience
Access and enter service history information
Download owner's manuals and guides
Watch vehicle how-to videos
Receive service offers and stay tuned for various benefits
Learn about the latest Mazda technology and developments
Request Mazda Roadside Assistance
Stay up-to-date with recalls
…and much more!