Environmental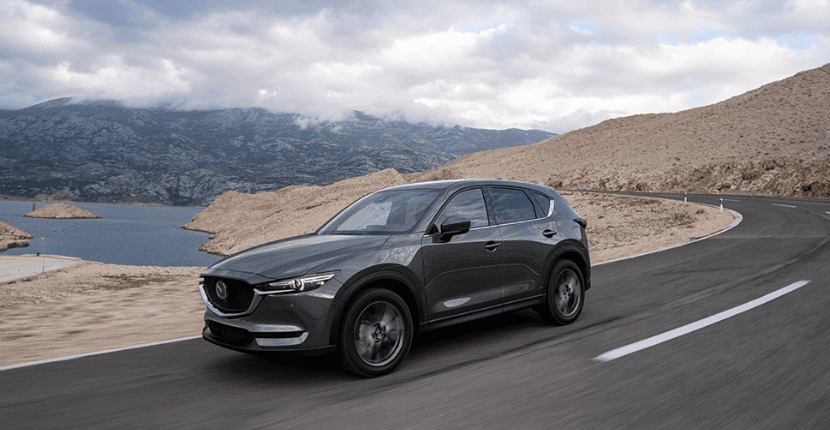 If you're looking for the nearest Mazda dealer near me then Mazda of Orland Park is here for you. If you're looking for information on all of the great tech features of Mazda sedans and SUVs, you're in the right place as well. Mazda is at the forefront of safety, infotainment, driver assistance, and environmentally-friendly technology.
Mazda Technology
One of the many amazing pieces of Mazda technology that saves money on fuel and cuts down emissions is i-stop. This feature shuts down the engine automatically when you idle. You'll barely notice the engine has turned of and it restarts rapidly (.035 seconds) so you're ready to roll. This reduces the amount of fuel you use significantly over the long term.
Another popular tech feature is i-ELOOP on some Mazda models. This system recovers the vehicle's kinetic energy when the car slows downs. The brake energy regeneration converts that energy into electricity and stores it for use later to power the audio system, headlights, or climate control.
Environmental Technology
Our customers love Mazda environmental technology because it reduces their carbon footprint. One of the ways Mazda achieves this is with bio-based engineering plastic made from plant-derived materials. This plastic was first used on the interior parts of the Mazda MX-5 in 2015. Bio-based plastic is also used on the CX-9, Mazda2, and Mazda3. The material is also used on the exterior of the Mazda CX-5.
Mazda vehicle safety is also important to our customers and to use as well. That's why i-ACTIVSENSE® is a popular feature. Using sensors and cameras, this system monitors driving conditions and the surroundings so you can avoid collisions and other road hazards.  These technologies focus on safety and comfort and hazard perception and avoidance with lane departure and forward obstruction warnings, brake assist, lane keep assist, blind-spot monitoring, and more.
Sales and Service
We have more than great Mazda vehicles, we have a team dedicated to providing you the best
Mazda service to make your car buying and car owning experience a good one. That includes maintenance and repairs on your vehicle to keep it tuned up and safe on the road. Call and schedule an appointment today or give us a call. You can also schedule an appointment through our website. Check the latest deals on our inventory. You can also apply for financing while you here.
Visit Mazda of Orland Park Today!
If you'd like to learn more about any of the tech features you read about here, give your Mazda dealership a call today. You can reach our sales department at (708) 444-3200. We'd also love to see you in person at 8910 W. 159th in Street in Orland Park.